A Pioneering Approach to Equine Health
Horses are individuals, and a one-size-fits-all approach to their care can fall short in producing desired outcomes. The Pioneer 100 Horse Health Project (P100HHP) aims to lay the foundation for tailoring veterinary medical approaches to each horse's specific needs through precision medicine.
Precision medicine is a way to target diagnostics and treatments based on a patient's specific genetic, biomarker and phenotypic characteristics. The Precision Medicine Initiative, launched in 2015 to advance these approaches in people, resulted in targeted therapies for cancer and other conditions.
Thanks to advanced molecular tools, there is now the potential to apply precision medicine to horses. Genetic data and other biomarkers can be used to tailor medical treatments to an individual horse's genetics, its environment, and the interactions between the two.
The UC Davis Center for Equine Health, through support from Platinum Performance and the Alamo Pintado Foundation in memory of Dr. Doug Herthel, have developed the P100HHP, a first-of-its-kind precision medicine study in horses. This population of horses is the only dedicated group of research animals maintained for systems biology-based investigation of health and disease traits. The goal is to create a scientifically sound wellness program using a combination of multi-omics (genomics, proteomics, metabolomics, etc.) approaches focused on disease prevention. Data from this project could help evaluate, for example, how a particular patient is likely to respond to one medication versus another, making it possible to target treatments for the most successful outcomes.
The P100HHP has gathered extensive data on 100 CEH teaching herd horses. These horses live at the center, having been donated for various reasons. The advantage of utilizing this population is that we have access to their medical records and can control many aspects of their environment, such as their diets, limiting variables in a way that would not be possible if the horses were housed in different locations. In addition, the majority of these horses are long-term CEH residents, meaning that researchers can follow their health and associated data over time (deep longitudinal phenotyping).
Dr. Carrie Finno, CEH Director, leads these scientific efforts through her research laboratory. From 2020-2022, Dr. Callum Donnelly, a PhD student in Dr. Finno's laboratory, performed extensive data collection on these horses. Additionally, collaborations with other UC Davis faculty, including Drs. Rebecca Bellone, Jessica Morgan, Heather Knych and Emily Berryhill have furthered these efforts. To date, every P100HHP horse has undergone:
Extensive Phenotyping
Medical and nutritional records

Reproductive history for mares and stallions

Vaccine history and responses

Physical examinations/weight/body condition score/height

Coat colors, patterns, and markings

Lameness examinations (twice a year for two years)

Neurologic evaluations (twice a year for two years)

Testing for Equine Metabolic Syndrome (twice a year for two years)

Full ophthalmic and cardiac evaluations

Fecal egg counts (twice a year for two years)

CBC, chemistry, lipid profile (once a year for two years)

Vitamin and mineral panel

Testing for Cushing's Disease (twice a year for two years)

Blood typing
Multi-omic Profiling
Whole genome sequencing (20X coverage)

Mammalian methylation array profiling (in collaboration with the Horvath laboratory at UCLA)

Plasma metabolome profiling (twice a year for one and a half years)

Fecal microbiome profiling (twice a year for two years)

Targeted proteomic profiling of plasma and cerebrospinal fluid (CSF)
With this wealth of phenotypic and -omics data, researchers have begun to:
Develop an "aging clock" for horses based on the epigenetic markers of DNA methylation

Define horses with "high" and "low" intestinal parasite burdens and examine the underlying genetics that influence these traits

Identify subtypes of equine metabolic syndrome (EMS) and identify associations between fecal egg count, fecal microbiome and EMS status

Investigate the overlap between EMS and equine Cushing's disease

Identify new genetic variants for coat colors

Determine new biomarkers of equine neurologic diseases

Investigate the genetics of drug metabolism in horses

Identify blood metabolite changes that precede changes on routine bloodwork

Define the role of nutrition and metabolic status in shaping the fecal microbiome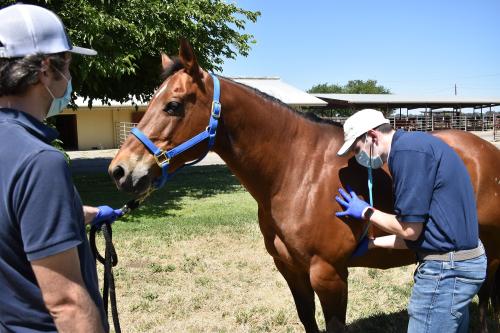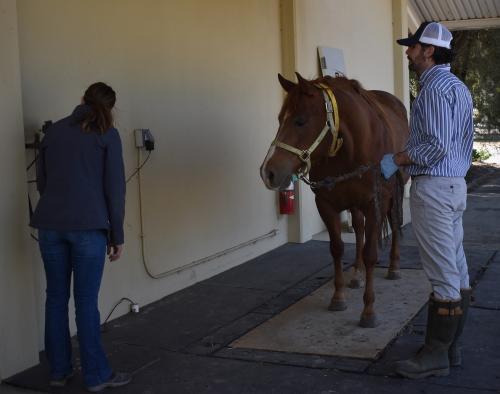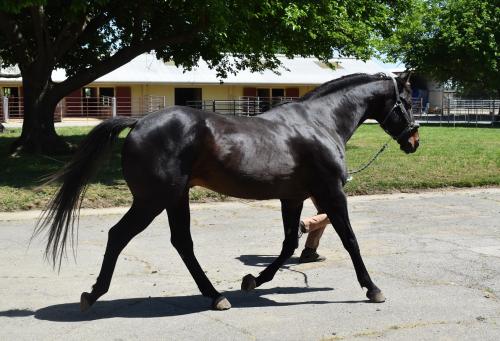 The P100HHP project highlights a tremendous contribution of our UC Davis horses to "pioneer" the field of equine precision medicine. Consequently, subsequent development of targeted diagnostics and therapeutics will be able to be tailored to a specific equine patient and increase our success in managing difficult diseases.  
We invite you to stay connected with CEH to learn about the diverse outcomes from the P100HHP in the coming years!
Tags