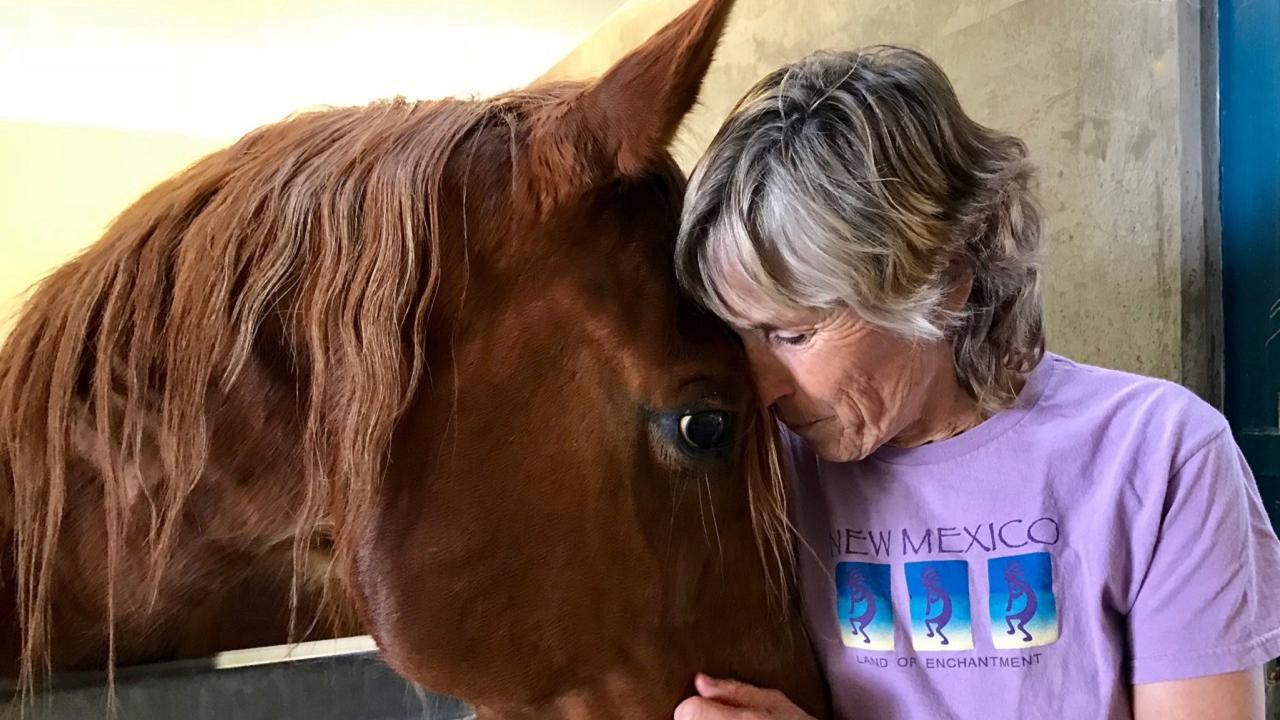 The UC Davis Center for Equine Health (CEH) is proud to offer layup boarding with individualized care for horses recovering from illness, injury, surgery, or other procedures requiring time for healing and rehabilitation. High quality care during this period significantly impacts successful recovery outcomes.
Located within minutes of the UC Davis veterinary hospital, the CEH is an ideal place where horses can receive individualized care and convenient follow-up visits at the hospital. Horses that are not patients at the UC Davis veterinary hospital are also welcome and the center's staff are happy to work closely with private veterinarians in the care of their clients' horses. Onsite medical care is provided by trained equine health technicians who are on call 24 hours a day, 7 days a week, year-round. The technicians follow instructions provided by the horse's veterinarian to change dressings, take vital signs, and give medications as well as provide exercise in the form of hand-walking or set up in our Equicizer™. Interested clients are welcome to contact CEH for a private tour of the layup facilities.
Layup housing is available in a 12' x 12' stall with attached 12' x 12' run. Two additional larger stall options have recently become available as well: a 12' x 12' stall with a large 12' x 24' attached run and an extra-large 12' x 24' stall with attached 12' x 24' run. Availability of these stalls may be limited, with priority given to large horses or those with specialized veterinary needs.
In addition to layup services, the CEH is pleased to provide vacation and mare and foal boarding services. Horses can enjoy a relaxing respite in the CEH's peaceful setting while their owners are out of town. Highly-trained staff are on the premises 24 hours/day to provide personalized care and veterinarians are onsite 5 days/week to address any medical needs. Technicians provide daily text, email, and photo updates so owners can enjoy their travels knowing that their horse is receiving exceptional care.
For mares that foal out at the UC Davis veterinary hospital, after-foaling board, care and turnout can be provided at the CEH's facility. Owners can ensure their peace of mind knowing that their mare and foal are recovering in a quiet setting, receiving expert care from the CEH's staff, and have ready access to the highest quality veterinary care. Technicians provide daily text, email, and photo updates so owners are kept informed every step of the way.
Please visit the Layup Services page of the CEH website for more information, including available services, rates, and contact information.