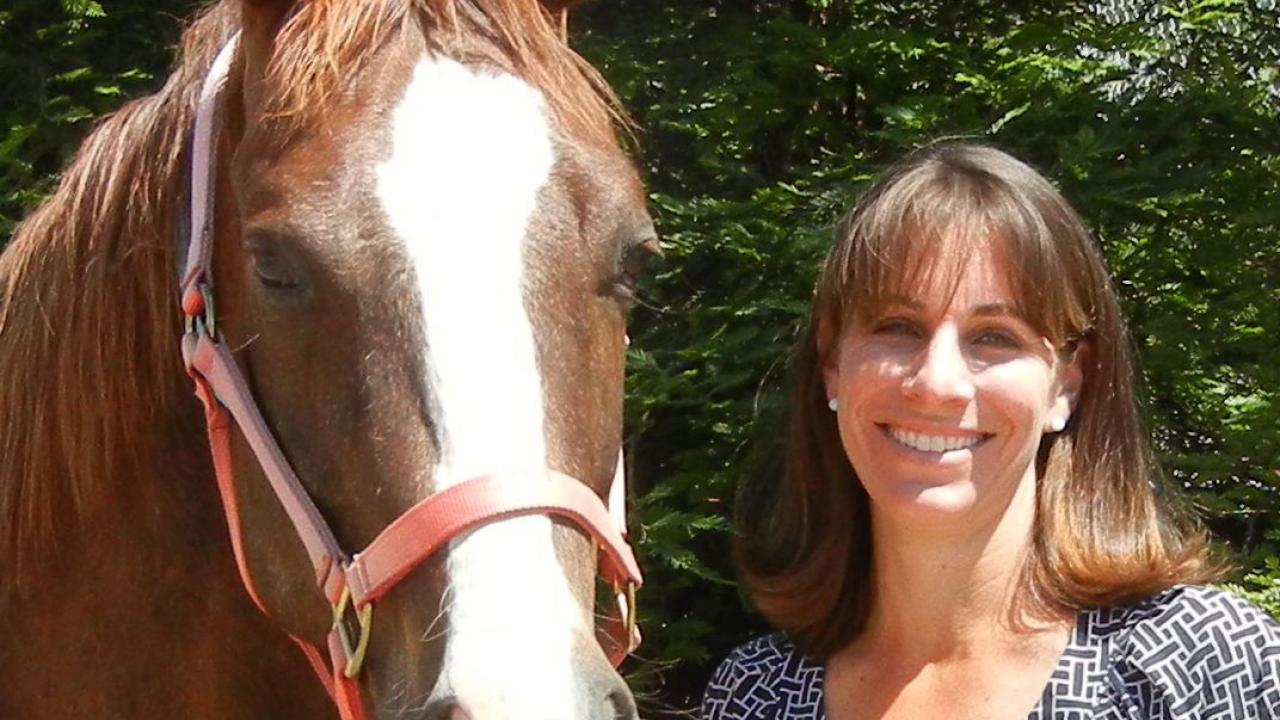 Dr. Carrie Finno was appointed director of the Center for Equine Health (CEH) beginning July 2017. Having already served as interim director, Finno is familiar with the leadership demands and administrative management duties for the CEH. She oversees the center's programs and initiatives that advance the health of horses and acts as a liaison between the school and the equine industry in California and nationally.
The CEH supports a broad array of teaching, research and service activities essential to the school and to the center's mission. These include the on-going investigative studies on specific diseases, causes and treatment of equine injuries, new diagnostic tools and therapies, and educational efforts to train veterinary students and residents. The center is dedicated to advancing the health, welfare, performance and care of horses. This includes operating the Contagious Equine Metritis (CEM) screening program for the State of California. Finno leads development activities to support the center's initiatives and manages the competitive grants program, which funds faculty and resident research projects annually along with other equine initiatives.
Finno's vision for the center includes:
adding a student internship program for first and second-year veterinary students
expanding graduate student fellowship training opportunities
enhancing outreach efforts to equine owners and industry representatives at all levels
updating the CEM facilities for improved stall footing and drainage, a covered equicizer, and enhanced footing in the riding arena and round pen
building a full rehabilitation facility including a physical therapy pool
continuing support of the teaching herd while providing top quality care of resident horses
promoting the 40-year tradition of successful collaborations on equine projects across the school
Finno completed her DVM and an internship in Large Animal Medicine and Surgery at the University of Minnesota and a residency in Large Animal Internal Medicine at UC Davis. Board certified in the American College of Veterinary Internal Medicine, she completed a Ph.D. in Comparative Pathology at UC Davis, returned to the University of Minnesota for post-doctoral training in comparative genetics and joined our faculty in 2014. Finno's scholarship interests are in the pathophysiology and genetics of axonopathies, specifically neuroaxonal dystrophy in horses. Finno's graduate training was supported in part by the CEH and she is committed to the center's future success.