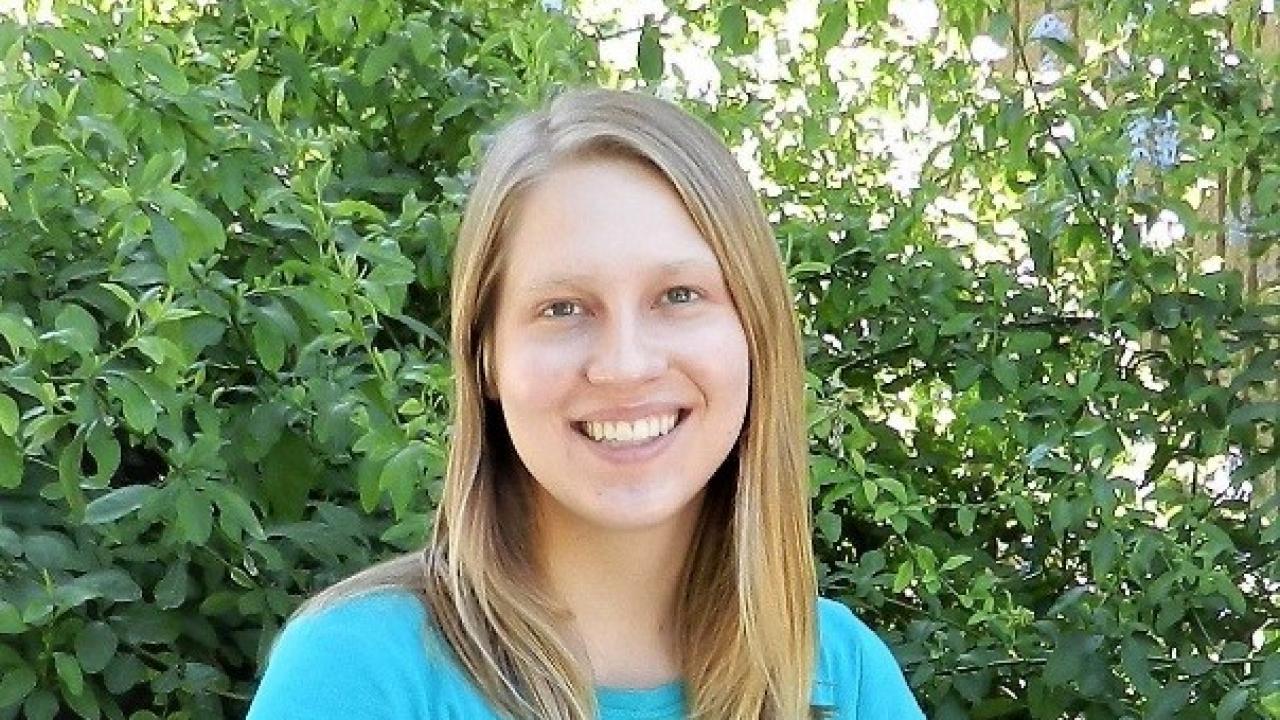 The Center for Equine Health is proud to announce that Ph.D. candidate Anna Dahlgren has been awarded the Louis R. Rowan Fellowship by the California Thoroughbred Foundation.  Anna is working with Drs. Fern Tablin and Carrie Finno in the UC Davis Integrative Genetics and Genomics Graduate group to analyze the underlying genetic basis of Atypical Equine Thrombasthenia (AET).  This heritable platelet dysfunction affects one in every 150 Thoroughbreds and causes epistaxis (i.e. nosebleeds) and prolonged bleeding from injury. The potential role for this disorder in Exercise-Induced Pulmonary Hemorrhage, a devastating disease of Thoroughbred racehorses, could drastically alter the way the Thoroughbred racing industry prevents and treats this important disease.
Following graduate school, Anna plans on continuing in academics and becoming a principal investigator dedicated to advancing knowledge in the field of animal genetics.  She has a long-standing interest in improving the health of Thoroughbred racehorses and hopes to contribute to the Industry which Louis Rowan was passionate about.  
The Louis R. Rowan Fellowship, which is funded by donations from the Oak Tree Racing Association, was established in memory of one of the California Thoroughbred Foundation's founders.  In addition to being a noted racehorse owner and breeder, Louis Rowan was active in many areas that benefitted people and horses in the Thoroughbred world.