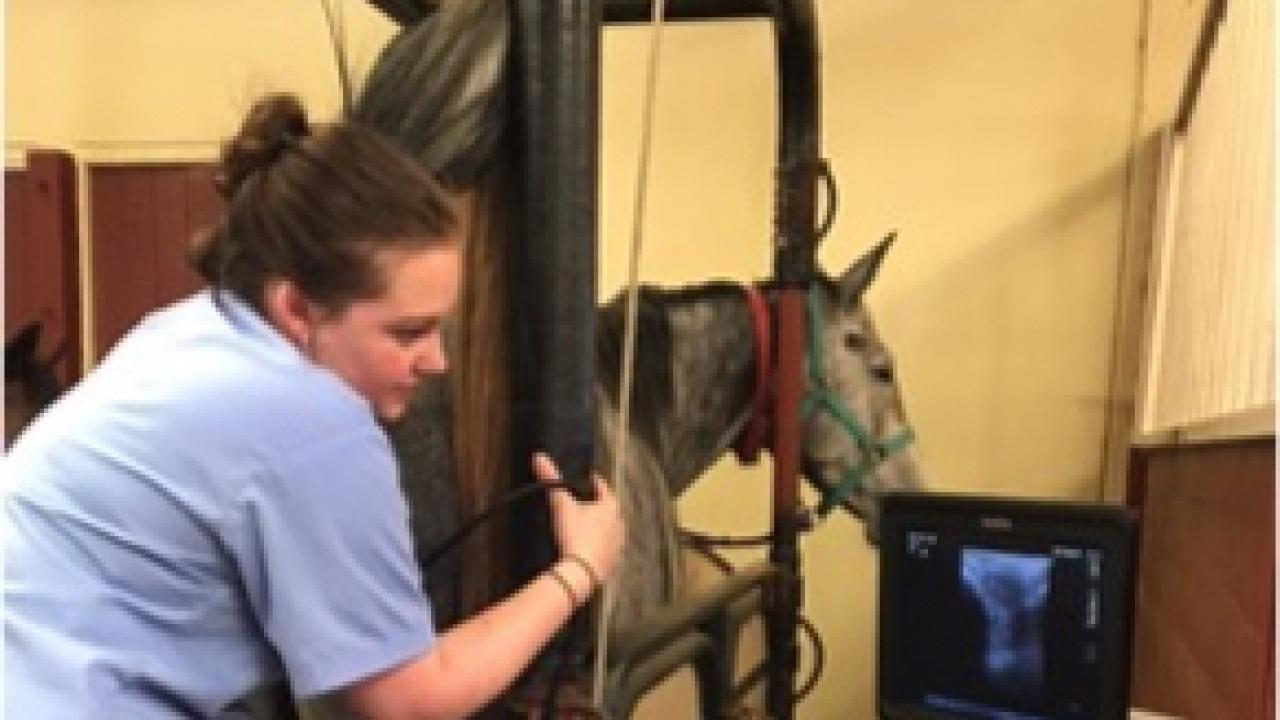 We're excited to announce the launch of a new Advanced Equine Assisted Reproduction (EqART) program to provide total equine reproductive health care at UC Davis. For the past couple of years, veterinary scientists and clinicians have been perfecting a unique in-vitro fertilization process known as intracytoplasmic sperm injection (ICSI).
This technology requires technical skills that are typically not offered by veterinary practices and includes aspiration of immature or mature eggs from mares using ultrasound-guided transvaginal aspiration (TVA) of follicles, in vitro culture of the eggs, micromanipulation and microinjection of eggs with a single selected sperm, and embryo culture in the laboratory, with freezing, and transfer of embryos to synchronized recipient mares.
Successful production of healthy foals is now routine from valuable mares and the ICSI technique has been commercially successful from several centers in the US, Europe, and Australia. The first foal produced with this entire process being done at UC Davis is due in mid-February.
"We're like excited, expectant parents," said Dr. Stuart Meyers, a veterinary theriogenologist leading the research effort. "This is the first time we've completed all stages of the process at UC Davis."
Dr. Ghislaine Dujovne, a clinical theriogenologist with the Equine Reproduction Service agrees with his excitement.
"Our ability to offer ICSI to UC Davis clients resulted from a unique relationship among the research lab, the teaching hospital's Reproduction Service and the Center for Equine Health," Dujovne said. "It's an example of great teamwork."
Generous donors to the CEH were also part of that team effort by supporting the care of the 6-year-old Oldenburg mare surrogate at the center and all medical appointments as she carries the foal to term.
The goal of UC Davis being a one-stop shop for the ICSI procedure is two-fold, Meyers said. The first is to keep California horse breeders in the state, which lowers the risk to mares and minimizes expense to the owners. Secondly, researchers can get an idea of the mechanism of embryonic loss to better predict success.
"We're pleased to bring this technology to our clients and look forward to providing total reproductive health care from embryo production to birth and beyond," he said.