Other Services
We offer farrier services, specialized feeding and exercise for an additional charge. If you require an insurance examination and/or an interstate or international health certificate, please advise us early in the quarantine period so we can make the necessary arrangements.
For information about feeding horses during import, from point of origin through USDA quarantine, please refer to "Feeding Horses During Import From Europe", written by Dr. Clair Thunes of Summit Equine Nutrition for The Horse magazine.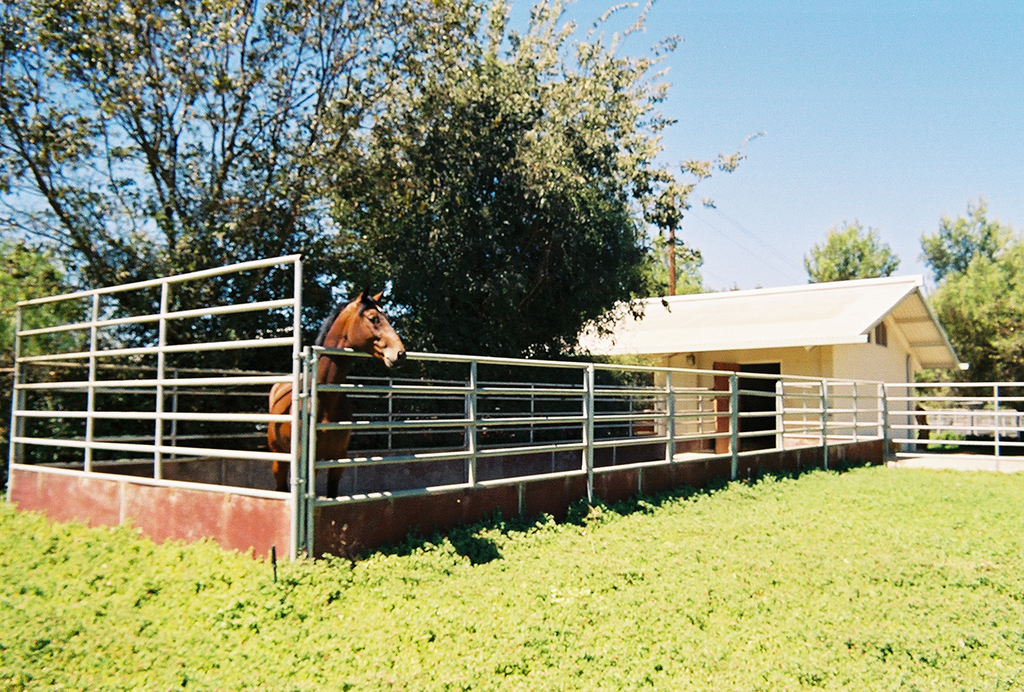 Veterinary Services*
If your horse requires veterinary treatment, we will notify you and a staff member of the UC Davis veterinary hospital will provide treatment.  Please advise us if you wish to have your horse dewormed, vaccinated or treated for a specific condition while in quarantine.
Exercise Services*
Exercise and grooming programs are scheduled to help maintain fitness, with riding options available. A large outdoor arena and all-weather surface 60-foot round pen are available. Horses can also be exercised in our multiple-horse Free Flow Equicizer, shown below.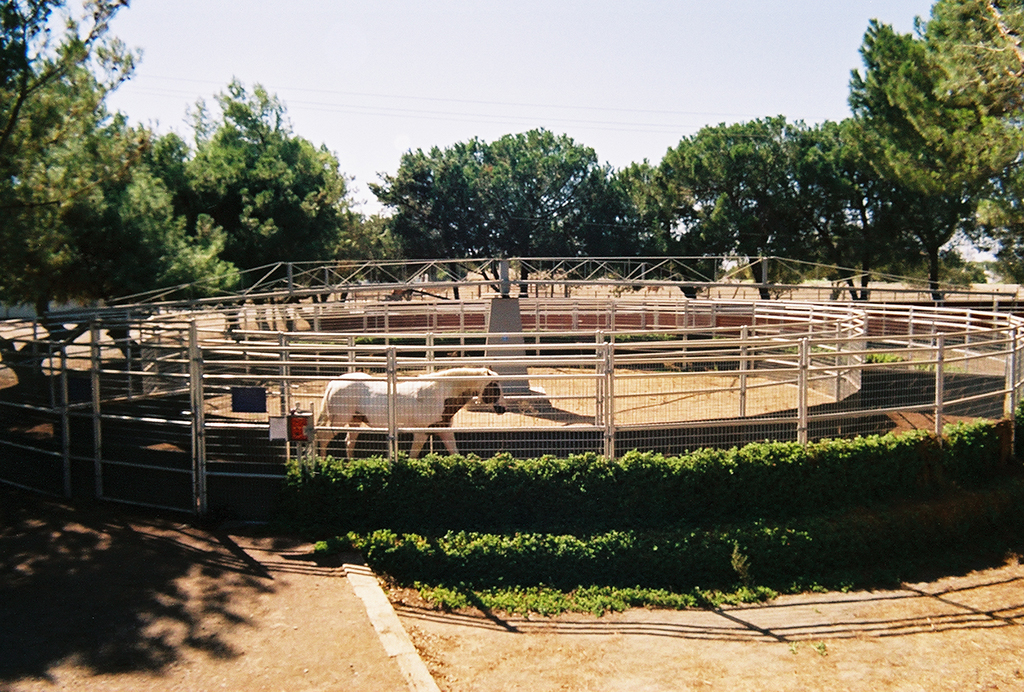 Alan Pymont is an accomplished horseman with over 30 years' experience handling, riding, competing and training horses in all disciplines. He has his own horses competing and winning on the jumping circuit. Alan is an independent contractor who has been riding horses at the UC Davis quarantine facility for two years. He can create an exercise plan for your horse while in quarantine to suit your needs. Alan can be contacted at (916) 298-4322.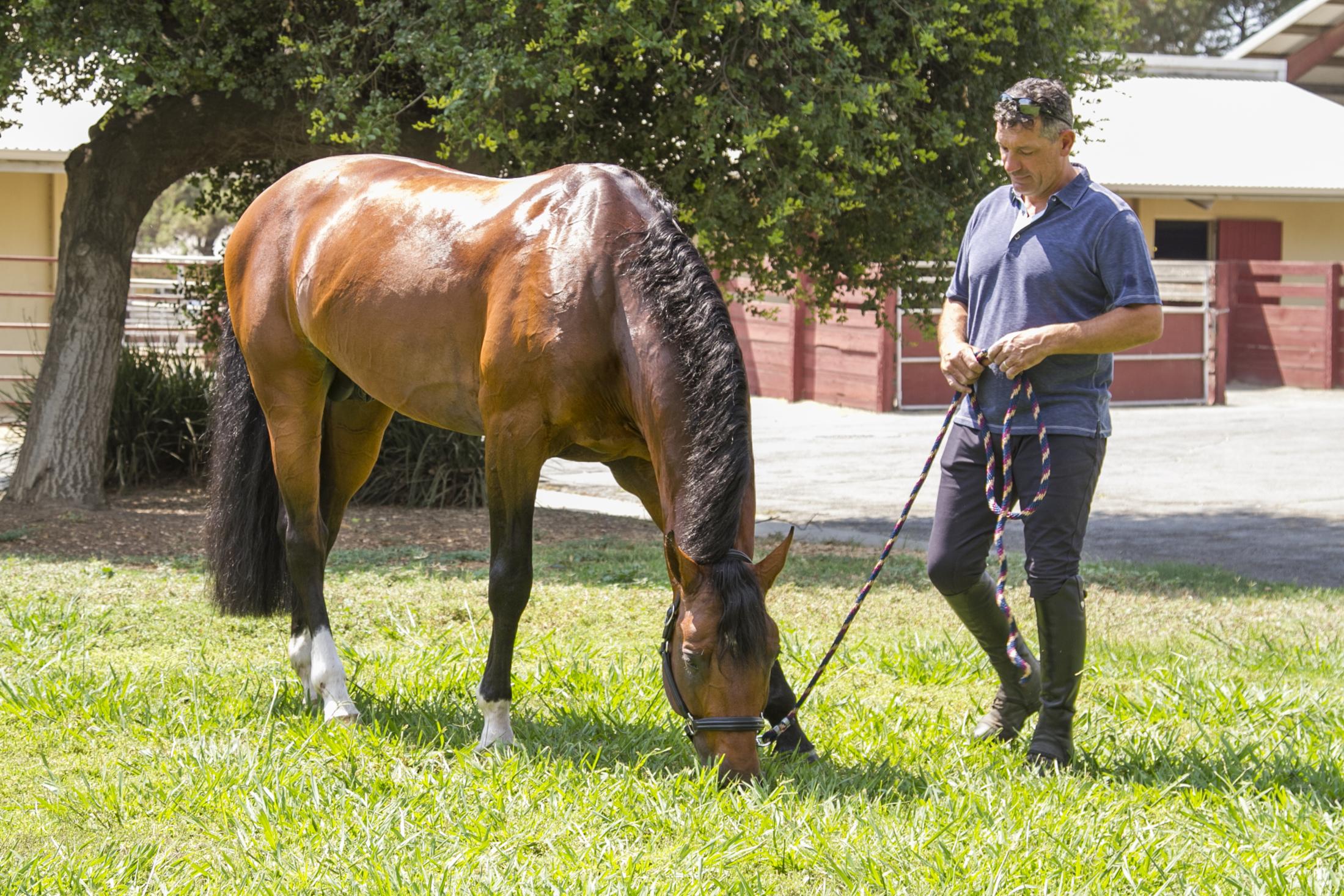 *Additional charges apply for these services and may be billed separately.