Can Ketamine be Given Intramuscularly to Horses to Aid in Standing Sedation? (13-15)
Investigators:
Sarah S. le Jeune, DVM, DACVS, DECVS, DACVSMR, CVA
Laurie K. Bohannon, DVM
Jodie Daglish, BVSc
Alonso Guedes, DVM, M.S., Ph.D.
Bruno Pypendop, DrMedVet, DrVetSci, DACVAA
Ketamine, an injectable anesthetic agent, is commonly used intramuscularly (IM) to help with standard sedation in hypersensitive horses for routine treatments such as joint injections, stem cell injections and dental procedures. However, the efficacy of intramuscular ketamine as an adjunctive sedative and the disposition of intramuscular ketamine has not previously been reported in horses.
Benefits:
The study showed that ketamine at a dose of 0.6mg/kg could be administered intramuscularly to horses and was well tolerated by all animals in the study, but ketamine administered alone (IV or IM) did not produce adequate levels of sedation. Administration of ketamine IM in addition to detomidine IV produced a level of sedation in horses that was similar to detomidine IV alone, but horses were less sensitive to touching of the forelimb than with detomidine alone. This effect lasted 20 minutes.
The study successfully characterized the disposition of ketamine. It was determined that intramuscularly administered ketamine was poorly absorbed and the addition of detomidine affected the disposition of ketamine. Therefore, adding intramuscular ketamine to routine sedation protocols is a valid option for veterinarians to calm difficult or hypersensitive horses for routine procedures on the limbs and dental care.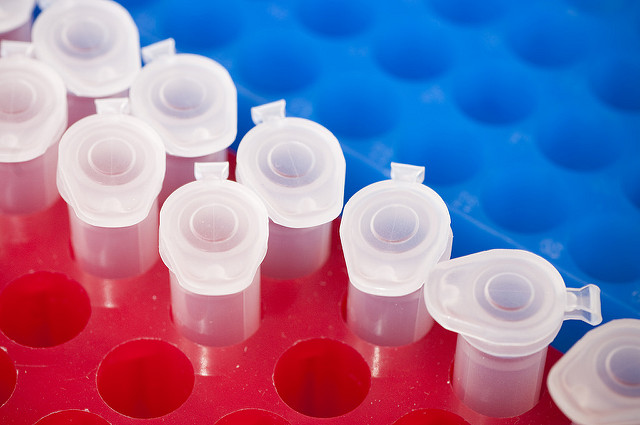 Evaluation of Drug Techniques to Reduce Rapid Involuntary Eye Movements Caused By General Anesthetics (14-02)
Investigators:
Robert J. Brosnan, DVM, Ph.D., DACVA
Monica R. Aleman, MVZ, Ph.D., DACVIM
D. Colette Williams, Ph.D.
Horses recovering from general anesthesia commonly experience rapid involuntary eye movement (nystagmus) that likely is associated with the lack of coordination and dizziness, in much the same way that a person spinning in a circle develops physiologic nystagmus and associated dizziness. Nystagmus and incoordination during post-anesthetic recovery increases the risk of injury and in some cases death during the period when the anesthesia is wearing off. Dr. Brosnan and his team investigated the use of Midazolam and Romifidine, both separately and in combination together, at various doses to reduce isoflurane-induced nystagmus.
Benefits:
The study showed that post-anesthetic administration of romifidine may be able to stop isoflurane-induced nystagmus and improve equine recoveries, but drug infusions (rather than a single dose as commonly administered) may be necessary to achieve these aims. Improved recovery quality will reduce complications associated with anesthesia and surgery in horses.
Pharmacokinetics of Chloramphenicol in Healthy Horses (14-01)
Investigator:
Gary Magdesian, DVM, DACVIM, DACVECC, DACVCP, CVA
Trisha Patel, PharmD
Krista E. Estell, DVM DACVIM
Heather Knych, DVM, Ph.D., DACVCP
Valerie Wiebe, PharmD
Jeanne Bowers-Lepore, DVM
Despite scarce and conflicting research on the pharmacokinetics of orally administered chloramphenicol in horses, it is commonly used in equine practice. Single dose administration has demonstrated variable oral absorption and a very short half-life using older analytical methodology, questioning the validity of its use in horses at some of the published recommended doses (as low as 25-30 mg/kg). There is a need to evaluate the pharmacokinetics of chloramphenicol, including compounded formulations which are commonly used in equine practice. Additionally, based on the pharmacokinetic results, the types of bacteria that chloramphenicol will be effective against warrants study.
Benefits:
This study discovered that due to relatively poor absorption when administered orally, the resulting concentrations of the drug in the blood will only eliminate certain bacteria, such as Streptococcus and non-enteric bacteria. Specifically, chloramphenicol should be used only for treating bacteria with MIC values of ≤ 2 μg/mL, with dosing at 50 mg/kg q 6 hours. The results of this study provide equine practitioners with valuable information regarding dosing and appropriate use of chloramphenicol in the horse.
Pharmacokinetics and Selected Physiological and Behavioral Responses of Trazodone Following Intravenous Administration to Exercised Horses (14-06)
Investigators
Heather Knych, DVM, Ph.D., DACVCP
Khursheed Mama, DVM, DACVA
Eugene P Steffey, VMD, Ph.D.
Trazodone is a selective serotonin reuptake inhibitor that has the potential to be used as a calming medication in horses. There are no reports documenting the pharmacology of trazodone in horses but, given its pharmacological profile in both humans and dogs, it is likely to have applicability as a behavioral modifier in horses as a calming medication in a variety of circumstances, and could also be used to modulate performance. Knowledge of the pharmacodynamic profile of trazodone is essential to further elucidating beneficial and potential side effects. Characterization of the pharmacokinetic profile of trazodone and, if produced by horses, its active metabolite will additionally facilitate detection in the event of its inappropriate use in performance animals.
Benefits:
In this study, pharmacokinetic parameters were determined for trazadone following intravenous and oral administration. Following intravenous administration, horses were ataxic and exhibited whole body tremors while horses appeared sedate following oral administration. The results of this study provide baseline information to encourage its appropriate use in horses as a calming medication. The results will also facilitate detection of this drug in situations of inappropriate administration.